The first step in building a new custom aquarium is to choose a design that will best suit the space and desired motif. Every execution of our custom designs demonstrates the quality and expertise of our staff. We will work with you or your architect to customize any idea you have ensuring it is not only beautiful but also practical. Once we finalize a shape, size and location for your aquarium we need to pick the best fish to go inside.
Some owners are better suited for freshwater aquariums where others will want a saltwater aquarium. All of our designs keep both the health of the fish and ease of ongoing maintenance in mind. If it is too difficult to properly clean or maintain the tank the fish or aesthetic quality of your aquarium may suffer.
Our professional technicians handle all aspects of your aquarium installation creating a healthy environment for the fish.
We will set up your custom aquarium and install all of the life support either under the aquarium or in a separate filtration room depending on the size of the tank and the space available.
Depending on the aquarium we are able to automate as much as the client desires. Some of the more delicate species do require a little human intervention for daily feeding, but everything else can be automatic.
In some cases we are even able to fully automate the feeding with more hardy species so you wouldn't need to be involved in anything other than enjoying your beautiful aquarium.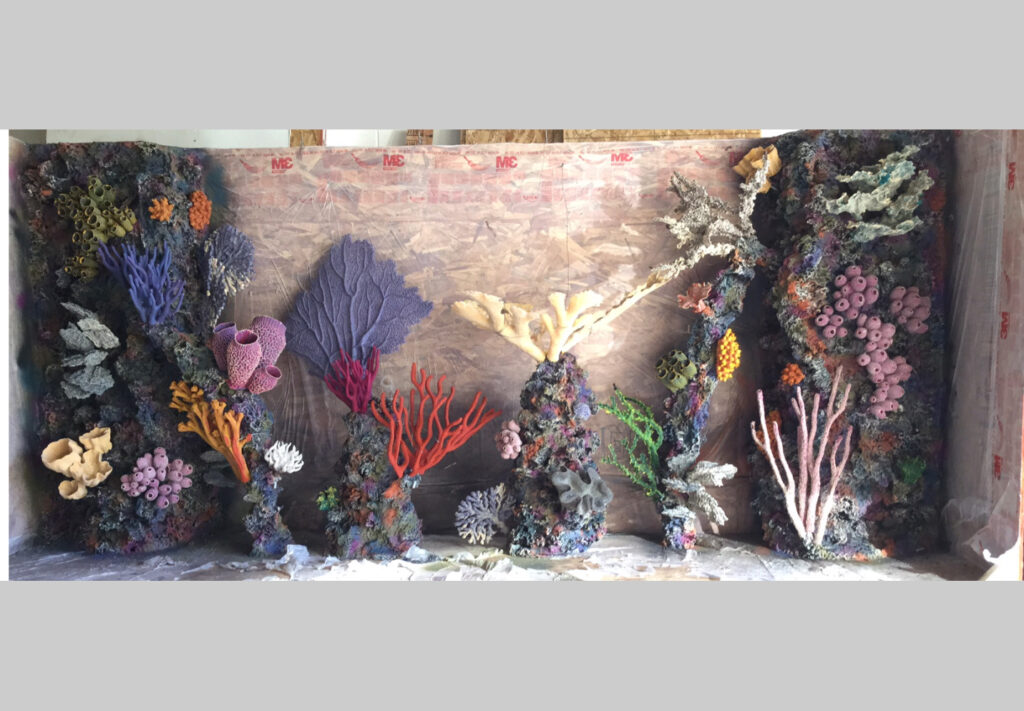 Proper aquarium maintenance is one of the most important factors in the health and beauty of your fish. If the aquarium in your home or office isn't looking crystal clear or the inhabitants aren't healthy it could be a sign of improper service. We build a custom service plan for all of our customers to keep your tank looking clean and healthy. Generally for saltwater aquariums we will perform service every 2 weeks and for freshwater every 4 weeks. The maintenance schedule can be adjusted based on a customer's individual needs.